NoiseCoat™ Wall & Floor Ceiling Systems
SOUNDTRAP® Wall & Floor Ceiling assemblies feature NoiseCoat™, a proprietary system designed for;
Multi-Family Dwellings & Party / Common Walls
NoiseCoat™, is available in

GOLD, SILVER & Bronze Protocols

.
Each Protocol is designed to reduce varying levels of noise and to control / target different spectrums of frequencies.
With new and updated Building Codes, that are making Noise Control and Noise Criteria's more enforceable and stringent. Architects, Builders and Developers can now benefit from;
Over 25 years of innovations, experiences and expertise in solving complex noise control and acoustical problems.
The creation and commercialization of proprietary, Award-Winning noise control & acoustical products and technologies, in this exciting and evolving industry (which SOUNDTRAP® has been accredited for pioneering).
The best warranty in our industry – Our products & systems are guaranteed for the life of the home.
Please contact SOUNDTRAP® for more information on NoiseCoat™™, we are not just another noise control or acoustical company, we really do specialize in;
Providing our clients with Award-Winning levels of quality of life, peace of mind, utility and high levels of well-being.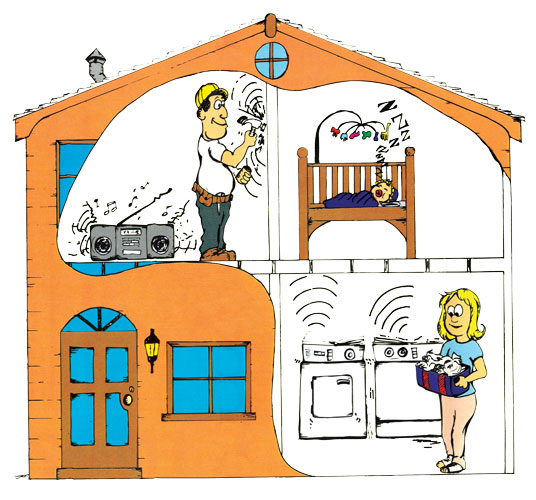 Contact SOUNDTRAP® today and find out how we can help you with your residential project.